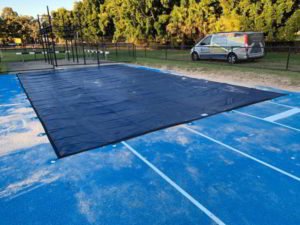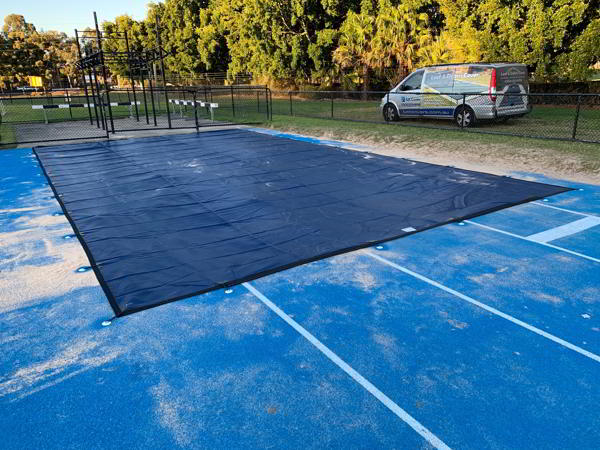 Are you looking for long jump covers in Canberra? Then we can help. Just Covers sells just that – covers for pools, ponds, long jump covers, sandpits and more besides. Our service includes the design and installation of a custom long jump cover that will last for many years to come.
Why long jump pits should be covered
With increasing emphasis on health and safety across all sports, it's only to be expected that long jump pits should be covered when not in use, rather than being left open to the elements. A long jump cover lowers the risk of Canberra athletes being exposed to health risks from contaminants such as animal faeces and debris getting into the sand, while also stopping the sand from being blown all over the place in heavy winds. It also prevents fallen leaves from gathering around the edges of your pit.
We supply long jump covers to Canberra schools, athletic clubs and government agencies seeking to protect their athletes from potential health risks. A cover keeps out discarded sweet wrappers and other debris that gets blown around and keeps the facility safe and clean while not being used and ready for immediate use once the cover is removed.
Our long jump covers are strong and durable, installed by our team of experts, and provided with a 5-year warranty.
What are our long-jump covers in Canberra made from?
Many of the long jump pit covers for sale on the market are made from cheap PVC which invariably needs replacing within a year or less of purchase. On the contrary, our covers are made from woven polythene which looks like a fine mesh and comes directly from the USA. There are several benefits of purchasing one of Just Cover's long jump covers, including:
The fabric we use is UV resistant, so it won't fade in bright sunshine or split and disintegrate as cheap PVC covers have a tendency to do.
PVC covers collect rainwater causing it to puddle on the surface. As a result, the cover becomes very heavy and difficult to remove. Because our covers are made from fine mesh, the water gently drains away and does not cause the water to pool.
Our bespoke long jump covers in Canberra are reinforced with welded seams which run across the width of the cover. The added weight makes them stronger and helps them to stay close to the sand. They are also neatly hemmed around the edges and come in two colours, Forest Green and Ocean Blue.
Fixtures and fittings
Our long jump pits covers are securely attached with trip resistant fixtures and fittings and can be used on all surfaces including concrete and grass as well as for pits which are edged with timber or rubber.
If you're interested in long jump covers in Canberra that are stronger, safer, and expertly installed, then give us a call and we'll be happy to provide you with a free no-obligation quote. Call our friendly experts at Just Covers today on 1300 268377.