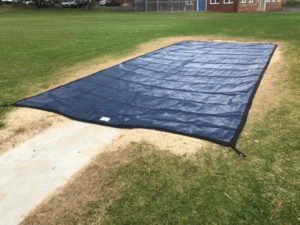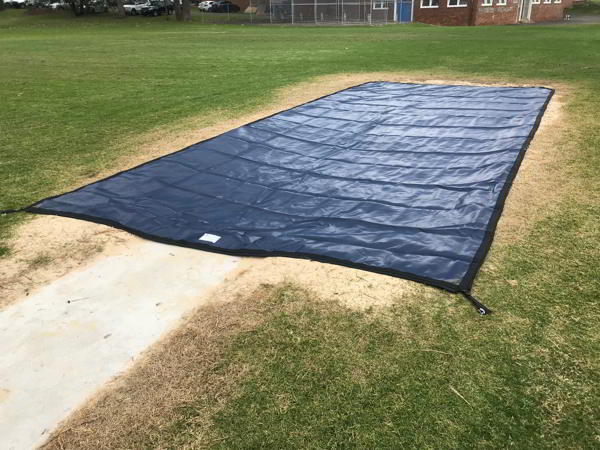 Does your long jump pit have a cover? If your school or sports club has a long jump pit then you really should consider a long jump cover. Here at Just Covers, we provide customised long jump covers in Perth and can design and install it for you too.
Why cover a long jump pit?
Covering a long jump pit is an important element of health and safety which all schools and sports clubs should be paying attention to. Leaving a sandpit uncovered and exposed to the elements helps protect athletes from health risks associated with contaminants which can enter the sand. Furthermore, a cover also prevents sand from being blown around in heavy winds.
We supply long jump covers to Perth schools, athletic clubs and government agencies seeking to protect their athletes from potential health risks. Our covers stop debris and fallen leaves from entering the pit and also prevent animals from using it as a toilet. As a result, your long jump pit remains clean and healthy when it's not being used.
Our long jump covers are lightweight and easy to manage while, at the same time, they're also strong and durable. Provided with a 5-year warranty, they are supplied and installed by our experts.
What material is used to manufacture our long jump covers?
Our customised long jump covers are made from woven polythene which we get from the USA unlike many of our competitors who use PVC which can be purchased locally. The benefits of using this type of fabric instead of PVC are many and include:
UV Resistant – Our fabric is UV treated and less likely to fade in the bright sun. What's more, the fabric we use will not split or disintegrate as inferior covers do.
No pooling of water – PVC covers tend to pool water when it rains. Not only does this cause a potential hazard but it makes it extremely difficult to remove the cover as well. Because our cover fabric is made of fine mesh, pooling never occurs.
Breathable fabric – The fabric we use for our long jump covers is a fine mesh which, a bit like a sports shirt, is breathable. This means that rainwater will soak through the tiny holes, gently cleansing the sand below.
Superior construction
The majority of PVC covers can only be described as flimsy whereas our covers make use of welded seams across their entirety for added reinforcement. In addition, our long jump covers in Perth are neatly hemmed on all edges and come supplied in a choice of two stylish covers- Ocean Blue and Forest Green.
Fixtures and fittings
All of this means nothing if the cover isn't securely fixed. Our installation team are supplied with a variety of quality fixtures and fittings to attach sand pit covers securely. We have fittings and fixtures for a variety of surfaces including concrete and grass which can also be used for pits that edged with rubber or timber.
Thanks to the knowledge gained in our many years within the industry, we know of the problems associated with traditional cover attachments. As a result, our fittings are specifically designed to be trip and stub resistant to help prevent harm to athletes.
If you're interested in our long jump covers in Perth, then give us a call. We'll be happy to measure your long jump pit and provide you with a free no-obligation quote. Call our friendly experts today on 1300 268377.