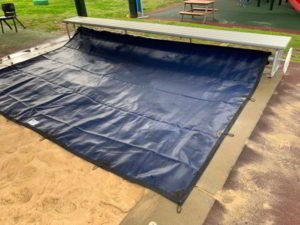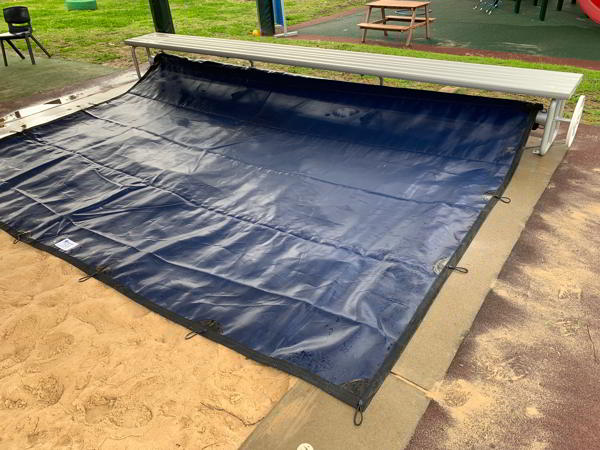 Sandpit covers in Canberra are an essential item for parents and operators of kindergartens or childcare care centres. Young children love nothing better than playing in the sand and it's a great way of bringing out their creativity. However, without a cover for your sandpit, contaminants can enter the pit and cause potential health risks to your children.
Benefits of sandpit covers in Canberra
In recent years people have become more aware of the health risks to children left to play in sand that has been uncovered. Covering a sandpit prevents animals from using the sandpit as a toilet and also stops the sand from blowing around in strong winds. Our custom sandpit covers also keep out fallen leaves, dirt and dust, as well as discarded sweet wrappers etc.
You can feel confident that when you take off one of our sandpit covers the sand beneath will be clean and safe for hours of play.
Lightweight strong covers
One of the problems with store-bought sandpit covers is that they rarely offer a proper fit. Our covers are designed by sandpit experts and are custom made to fit any size and shape sandpit.
We use specialised fixtures and fittings which will secure the cover to a variety of surfaces including timber, natural rock and brick walls. In addition, the fittings are designed so that children can't trip over them or stub their toes.
We believe we have solved all the problems that we have encountered with sandpit covers during our many years of experience with this product.
What are your sandpit covers in Canberra made from?
Our covers are made from fine polythene mesh which we source from the USA. It's lightweight and strong and also it's breathable which helps to prevent any build-up of mould.
Unlike some covers which allow rainwater to puddle on top making the cover heavy and difficult to remove, the fabric we use allows the water to drain through the sand giving it a gentle cleanse as it does so. As a result, our covers can be removed easily by just one person, so your kids can be happily playing in just a few minutes.
Our covers are also strengthened with the addition of welded seams which extend across the cover, and the edges are neatly hemmed, too. Furthermore, our covers are designed and installed by our cover experts and supplied with a 5-year warranty.
Keep your little ones protected with a Just Covers custom sandpit cover. Give them the ultimate protection they deserve from sandpit covers in Canberra. Find out more by visiting our website or call us on 1300 268377 if you need more information.